Women in Dentistry: A History Lesson
Wed, Mar 25, 2015 at 10:00AM
---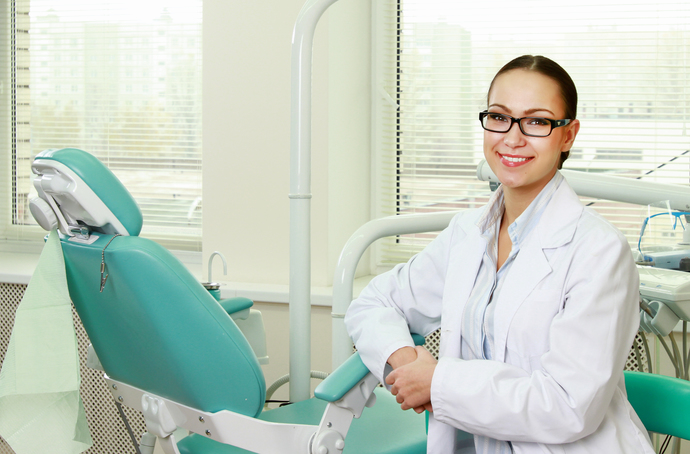 To close out Women's History Month, we want to shine the spotlight on women in dentistry. We should start out by talking about Lucy Hobbs, the first female dentist in 1866. At the age of 26, Hobbs wanted to pursue a career in dentistry but was refused admission to dental school because she was a woman. That didn't stop Hobbs from becoming a dentist however. She convinced a dental professor at the Ohio College of Dental Surgery to accept her into the program and after three years she opened her own practice and was in the Iowa State Dental Society.
Lucy's legacy lives on with the Lucy Hobbs Project which empowers women in dentistry to continue to change and deliver results in our industry. Women from all facets of the dental industry come together to network across the United States in honor of Hobbs.
The project has shown an increase in women in dentistry in the last five years. In 2010, about a quarter of practicing dentists were women. Today? Almost half of dental school graduates are women. With every generation we are seeing more and more women enter dentistry and other science fields.
Other women who paved the way for women in Dentistry:
Emeline Roberts Jones (1836-1916): Mrs. Jones secretly practiced fillings and extractions on discarded teeth and eventually joined her husband practice in 1855. After her husband passed in 1864 we continued her practice and traveled to patients in Connecticut and Rhode Island. She eventually opened her own office in New Haven, Connecticut. In 1893 she became the 18th dentist to be licensed in Connecticut.
Daisy Zachary McGuire. (1880-1980): McGuire pulled her first tooth at the age of six. She grew up helping her dentist father with his patients, so when she went to dental school she was ahead of the rest of her peers. She went to Southern Dental College in Atlanta, Georgia where she graduated with honors and was the only woman in her 64 student graduating class. Her three children became dentists. Two of her daughters married dentists and the third married a dental lab technician. Talk about a family business!
Ida Gray Nelson Rollins (1867-1953): Rollins was the first African American female dentist. She attended the Ohio College of Dental Surgery, following the path of Hobbs. Johnathan Taft, the dean at Ohio College of Dentistry, was a large supporter in admitting women to dental school. After graduating in 1890 Rollins opened her own private dental practice.
Geraldine Morrow: Morrow was the first woman president of the American Dental Association (ADA) in 1991. She was the 128th president in the history of the ADA.
In 1892 the Women's Dental Association of the United States was founded by Mary Stillwell-Kuesel. In 1921 the American Association of Women Dentists (AAWD) were formed by 12 female dentists. Today there are 8 chapters across the United States and 29 student chapters at prominent dental universities. The AAWD is committed to leading, advancing, connecting, and enriching the lives of women dentists. To learn more about the AAWD visit their website at AAWD.org.
---
Bookmark & Share
---
User Comments
Be the first to comment on this post below!