March Madness: Your Starting Lineup for Success in Dentistry
Mon, Mar 30, 2015 at 10:45AM
---
In order to succeed in our industry, you need to have an all-star team. With the help of this team, you can run an efficient and profitable dental practice. And now… here's your starting lineup for success:
Starting at Power Forward, Number 5, it's your Attorney. Your attorney specializes in dental practices and knows how to handle diverse areas including purchase agreements, employment law, dental MSO's, and malpractice lawsuits. Your attorney is there for you as you face any business transactions during your career. Give it up for your attorney!
Starting at Small Forward, Number 2, it's your Financial Planner. Your financial planner knows all of the special requirements that go into a dental practice. She can get you set up with personal and business financial planning, building a new office, financial strategies when starting a new practice, acquisition of another office, and so much more. Let's hear it for your financial planner.
Starting at Shooting Guard, Number 4, it's your Representative. Your representative is trustworthy and knowledgeable of your office's needs. He comes from a well-known, successful supply and equipment company who distributes supplies, equipment, repairs, and so much more.
Starting at Point Guard, Number 3, it's your Banker. You know and love your banker… Offering you flexible financing options your banker and financial institution is here to help you succeed. They are here for you when you was dental practicing financing, equipment financing, and working capital. It's your banker!
And Number 1, starting at Center is your Certified Public Accountant, RealTime CPA. RealTime is your Dental CPA, practicing accounting specifically for the dental industry. They know the difference between a prophy and a root canal, and they can spot deviations from best practices a mile away! RealTime knows your overhead percentages and your portion of dentist production and hygiene production. Your Certified Public Accountant at RealTime CPA is here for you. Make some noise for your Starting Line Up for Success!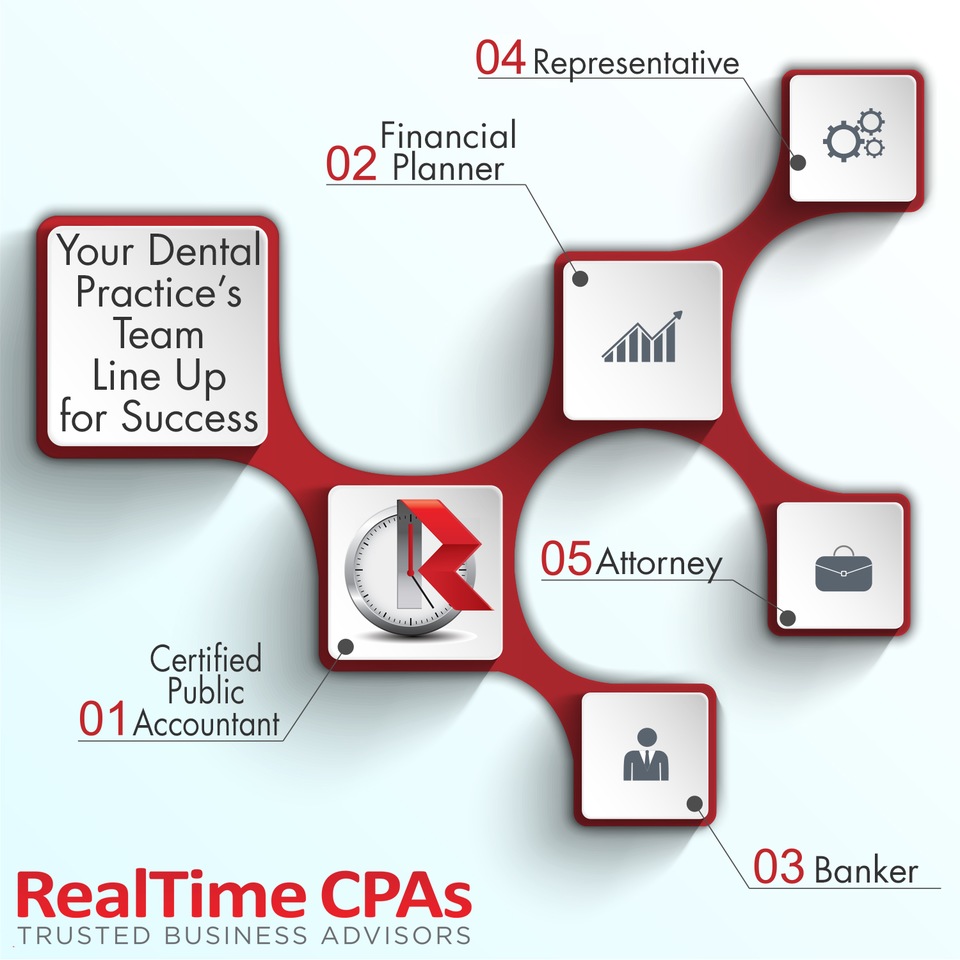 ---
Bookmark & Share
---
User Comments
Be the first to comment on this post below!