Our Team
The people behind RealTime CPA
Eric DeVriese, CPA
Eric DeVriese is the founder of RealTime CPAs and the man who recognized a shift coming to the accounting industry. He has over 20 years experience in tax, accounting and technology. With over 11 years in public accounting, Eric most enjoyed working at PricewaterhouseCoopers on their National team creating and rolling out new technology. Later working with Deloitte for several years and then in the tax department with DaimlerChrysler's North American Head Quarters for a few years he decided to build a different kind of CPA firm.
In 2008, Eric opened DEVRIESE & ASSOCIATES, a full service CPA firm based on the coast in Northern Florida and has been building something different ever since. It has taken years of experience, knowledge, success and failure to finally bring to life RealTime CPAs. A truly one of a kind experience, that will soon be the way that much of the industry will be run.
For more on Eric DeVriese, CPA feel free to visit him on LinkedIn.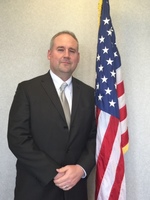 Rob Power, CPA, JD
We are very fortunate to have Rob Power as the head of our Tax Department for RealTime CPAs. He has over 16 years of accounting and tax experience including time spent with PricewaterhouseCoopers, Penske Automotive Group Inc and founding Power Taxes in 2006.
A graduate of Bowling Green State University and Law School graduate of the University of Toledo, Rob holds licenses in both Ohio and the State of Michigan.
Rob has the ability to turn complex tax issues into conversations that make sense to most people. Again we are very happy to have Rob on our team.
Todd Rammler, CMA
We are blessed to have Todd Rammler as the head of our Vision Reporting team for RealTime CPAs. He has over 16 years experience in various senior financial positions, from startups to those over $70 million in revenue. He is the founder of Michigan CFO Associates and has recently co-authored the book 30 Day Total Business Makeover.
A graduate of Western Michigan University and Masters Degree in Accounting from Walsh College, he holds a Certified Management Accountant (CMA) license in the State of Michigan.
Todd is very active in the local community including mentoring new businesses at TechTown and the Alumni Associations with his schools. Todd has the gift of business vision, he loves to help people and has the ability to listen to you talk about what you have tried and what you want to do and will wait until your finished speaking and only then will he tell you an answer to your question out of left field that you had not even thought about. I've seen him do it and that is why we are so happy to have him on our team.
For more on Todd Rammler, CMA feel free to visit him on LinkedIn.
Matt Noble
Matt Noble is a Senior Accountant here at RealTime CPAs and is a part of our Accounting Department. Matt graduated from Bethune Cookman University in the Fall of 2014 with his Bachelors Degree in Accounting.
Matt started here at RealTime CPAs in July of 2016 after spending one year at James Moore where he worked within the Tax Department.
In his spare time he enjoys being active outside and spending time with family.
For more on Matt Noble feel free to visit him on LinkedIn.
Brandy Shaffer
Brandy Shaffer is our Client Accountant. With over 10 years experience in customer service and 5 years in finance, she's had her eyes and hands on the pulse of many different businesses. This gives her a unique view on finance. No issue too small, no problem too big for her to tackle. All done in a friendly manner giving you the comfort of knowing you and your business are in good hands.
Florida born then raised in The Florida Keys with only an A.A. in Business Administration, she worked her way up and off the islands to achieve a better career in finance.
Proficient in technology and luxury level customer service, she will give you 5-star service.
For more on Brandy Shaffer feel free to visit him on LinkedIn.
Aaron Cougle
Aaron is the Marketing Manager at RealTime CPAs, handling all the graphic design and networking involved in the day to day operations. Graduating from the University of Central Florida with a bachelors degree in Business Administration & Marketing, Aaron has a passion for all things design related and takes a particular pride in being detail oriented.
Aaron enjoys surfing, playing music and creating in his free time, while making sure to spend ample time with his family and friends.
For more on Aaron Cougle feel free to visit him on LinkedIn.