3 Strategies for Transitioning Your Practice
Thu, Mar 19, 2015 at 11:05AM
---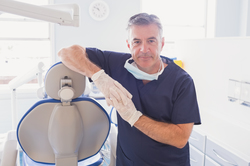 The important thing to do when considering a transition is to find the best approach and plan for it. With these three strategies you can work with a Dental CPA to plan your transition to go smoothly and make the most out of your time and your money.
Buy Out A Competitor:
Purchasing a nearby competitor is a cost-effective approach to increase practice volume. By doing this, fixed overhead costs have already been covered and the incremental overhead will be less than 50% of the volume purchased. You'll have about a 5- to 7-year buy-out period, which in most cases is doable.
Purchasing a practice for sale in distress situations like bankruptcy, loss of license, disability, etc. could benefit your building of your practice. This type of purchase allows you to purchase and operate them as an additional location. Some situations have led to doctors doubling their investment in a few years through building it back up and reselling the practice.
If a local competitor is retiring and closing down their practice, you can also buy out that doctor's patient records. This is another cost-effective way to increase volume at your practice if you are not ready for the jump of another location.
Add an Associate:
Sometimes, doctors max out their productive capacity and are not able to meet the demand for their service. When you hit this cross road, adding an associate to your practice can help tremendously. A part-time associate or full-time associates who do not want to be involved in ownership can help you reach the profits you're looking for. You can create a two- or five-year relationship with an associate in which they can check hygiene, perform lower-level procedures, or procedures that you previously had to refer out. Associates are a great way to free up time for the senior doctor.
Slow Down Merger:
If you are one of a few doctors approaching retirement age, you might consider a practice merger or a space-sharing arrangement in their location. This can happen by having two doctors split a location; each having 2 and a half days at the location. If each doctor slowed down their practice but stayed independent, it can result in excessive costs and more trouble than it is worth. By eliminating duplicative facilities, you can reduce their overhead costs and equipment expenses. By doing a slowdown merger to help reduce their workload and provide coverage, you will have more time off to work on your retirement transition.
Transitioning your practice is a process that requires a lot of thought as well as planning. Having a Dental CPA on your side to help you transition is highly valuable. If you fail to plan, you're planning to fail. Give RealTime CPA a call today to discuss your options in transitioning your practice.
---
Bookmark & Share
---
User Comments
Be the first to comment on this post below!