Tracking Patients: Why It's Important
Wed, Apr 15, 2015 at 8:10AM
---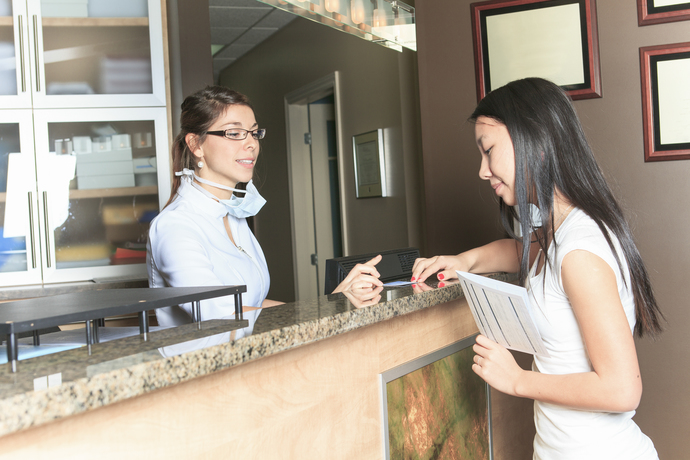 We all know that the business side of dentistry can be very frustrating, but it is super important. When we say tracking your client, we don't mean writing down some names and numbers, putting it in a three-ring binder and never touching it again. That's just wasting your precious time. We're talking about pulling some names and numbers and going over them with your team to determine how to better your practice.
These tracking suggestions are extremely important but also relatively easy to do. If you pull these statistics once a month and have a meeting with your team to discuss it will start a routine, making it much easier over time. These numbers we're suggesting you to track can be influenced by minor changes, having a big impact on the health of your practice. There are many numbers to track, but we find that tracking your clients is the best way to make a small but effective change in your practice. Below, we discuss the top three things to track, why you should be tracking them, and how you should track them.
Cancellations/No-Shows. Some dentists will tell you that they have a high no-show or cancellation rate. You won't find statistics that tell the dentist, but it's really just a feeling. It is valuable to track numbers rather than guess. About 28% of patients routinely cancel appointments, primarily because they are not educated on the effects a cancellation or no show have on your office. We would recommend explaining when a patient joins your practice or having a no-show fee and a cancellation within 24 hours fee. This can help prevent cancellations and no-shows which can help your productivity throughout the day.
New Patients. Tracking new patients is essential because they are the lifeblood of a typical practice. You should also track how many patients are coming in and how many are leaving. If you get 25 new patients a month but 15 patients leave your practice in the same time period, you really only have 10 new patients. It's important to track patients leaving and their reason. We recommend following up with patients who have left with a phone call to find out why they transferred. If it's due to something that can be prevented, this can help your customer service as well as your new patient numbers improve.
Patients Seen. You should monitor the number of patients the dentist as well as hygienists see. The average dentist will see 8 to 12 patients a day. It's also a good idea to keep track of the amount of patients who leave the office without scheduling their next appointment. This can be beneficial for putting a plan in place to increase the amount of appointments coming in. By tracking the amount of patients seen, you can also begin to track the dentist and hygienists' production per hour. When you track production per hour, you can see where there is room for improvement and from there see additional profit. Another benefit to tracking patients seen is to determine how efficient your office is with their scheduling and the unscheduled units. This can improve your productivity and save you unneeded costs in the long run.
---
Bookmark & Share
---
User Comments
Be the first to comment on this post below!