Our Philosophy
Why Did We Create RealTime CPAs?
It's time for change
Introducing RealTime CPAs. We have created a one of a kind CPA firm that provides you with a Trusted Dental Advisor that specializes in your industry. Your CPA Trusted Dental Advisor will know your clients, know what you do and how you do it. They will attend your trade shows and know your financial benchmarks and talk to you about what your peers are doing. Your CPA Trusted Dental Advisor will work with you monthly to prepare your bank reconciliations, run your payroll, meet with you to review your current financials and management reports that tell you where you are and where you need to be, comparing your company to the dental industry and against your local peers. Your CPA Trusted Dental Advisor will also be available for weekly phone calls to discuss your current questions and we do all of this for one fixed price. We have seen the future and are convinced this is the new way. Let me show you how...
Paperless Back Office
3 easy steps
Step 1
It's all about the data
Step 2
Timely reporting and analysis
Step 3
Strategic planning and goal setting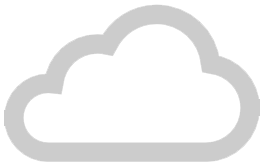 Step 1
It's about the data.
The foundation to all strategic dental planning lies in the data of the company. You MUST have clean, accurate data that is fast and in real time. At RealTime CPAs we use the best technology software to reconcile all your data daily in the cloud. Your licensed accounting software is in the cloud. Allowing you to invoice your customers and receive payments all electronically speeding up the payment cycle. Your accounts payable, complete vendor history and all check writing are done on line, allowing you to sign checks remotely when out of the office. The use of our back office process gives you access to your data from anywhere, anytime on any device.
Our Experienced Team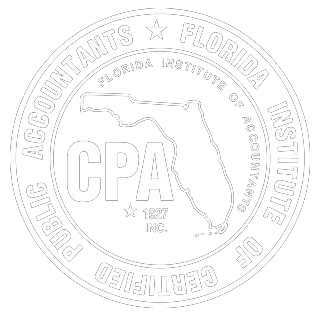 We have experience
Our CPAs are licensed to practice and are accountable to the Rules and Regulations under the state laws of Florida and or Michigan.
Our CPAs hold Master degrees and or Law degrees with concentration on tax and accounting
Our CPAs have Big 4 public accounting experience
Our employees are bonded and insured in the states of Florida and Michigan.
Partner with a trusted business advisor
What is a CPA trusted business advisor?
CPA services work best when their is a continuos stream of contact. Good advice does not come from an annual meetings driven by due dates that generally compare this year with the prior. A CPA trusted business advisor works as a strategic partner with the small business owner. It begins with clean accurate business data as the building blocks which is used to then create meaningful analytical reports. These reports are necessary to answer important goal setting questions like "what keeps you up at night?", "when do you expect to retire?", "am I making the most from all my efforts?" , "how do I rank among my peers?" The CPA trusted business advisor is the business owners financial compass. If you don't know where your going, how are you ever going to get there?
What our customers had to say:

Eric is a very bright and personable individual who knows his work inside-out. He can guide you on the right path.

Cesar Chilmaza DDS, MS
Wisconsin
Dentist


When it comes to client service, Eric goes well above the norm. He has personally spent countless hours assisting me in understanding my future needs and wants with regards to practice purchase. He has confidently guided me through the decision making process and uncovered critical areas of weakness in costly practices that undoubtedly would have cost me over a million in losses. Eric provides sound and critical advice to dentists with minimal experience in the purchase process, with an eye on your long term success. I highly recommend consulting Eric before you purchase a practice or do a start-up if you are looking!

Tim Millward DDS
Florida
Dentist